We had a great weekend (err, day) in Oregon. I left work early on Friday and we headed up to Jen's. The drive wasn't too bad, about 7.5 hours total including a stop for dinner. Jack did really well. We arrived about 10 and stayed up until around midnight chatting.
Saturday was a pretty easy going day for us. Joe took a walk in the morning while Jen and I ran to the grocery store and she started party preparations. Around 1 Joe and I went to lunch at Taste of India; they were having a buffet lunch but neither of us got a chance to go back for seconds because Jack started to fuss. Still, we got our fill and headed back for the party.
Jen did a great job for Andy's first birthday. The food was tasty and the cake (a vegan pumpkin cake) was amazing. I may use that same recipe for Jack's first birthday – it's perfect for a kid just starting solids.
Jen & Me – we meet at last!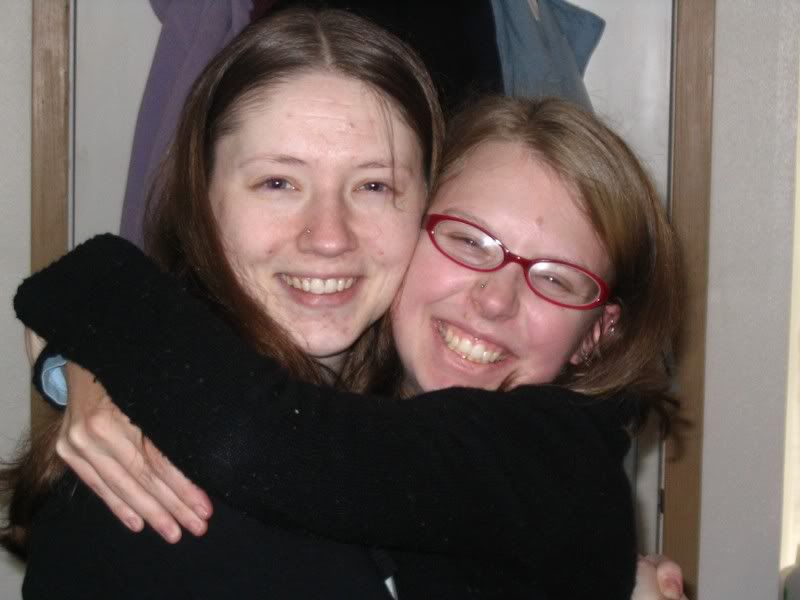 Jack & Andy saying hello the baby way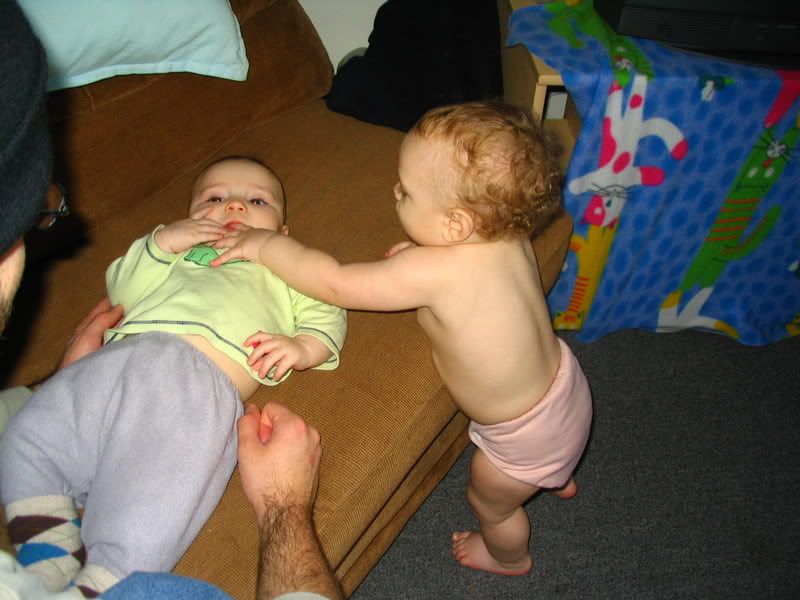 New friends (L to R: Katie & Otto, Jen & Andy, Jack & Me)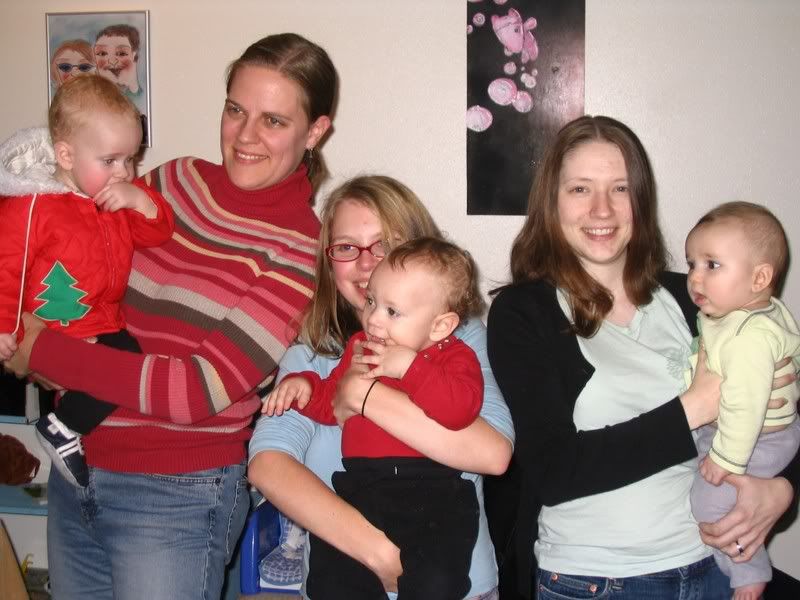 We left at about 8 and got home at 1:30 this morning. It's sooooo much easier to make that drive when Jack is asleep.