We went hiking in the redwoods today. I enjoyed myself at first and then got really irritated and panicked when we were about halfway through our hike because I thought we were 90% done (which is funny, really, because I went on the hike to help my depression and anxiety…). It was really cold and it was time for Jack to eat and I had to go to the bathroom. Joe and I have very different ideas about hiking and how long a hike should take. I was not prepared for an hour long hike in the cold.
At least we got a cute picture out of the day.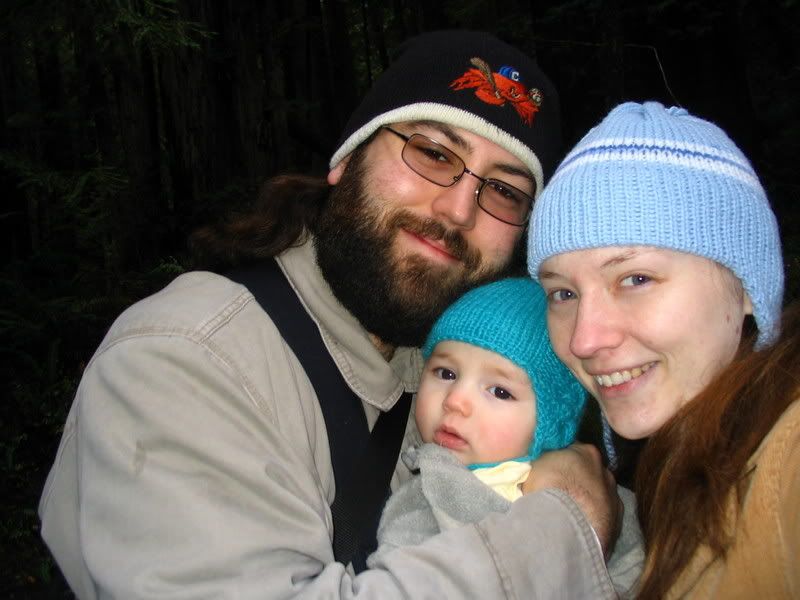 Other than hiking, I dominated the laundry. Five loads and fifteen dollars later, we have clean towels and Jack and I can stop running around naked. 😉 I also made dinner, a modified version of my MIL's recipe for "Pizza Hotdish." Maybe tomorrow we'll get the apartment cleaned up, as well.