Jack's been to the beach many, many times in his short life but last Saturday was the first time he got to run around all by himself.  We went to Point Reyes for Joe's birthday and the weather was perfect.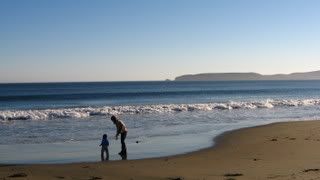 At first Jack was afraid of the sound of the waves crashing and ran in the opposite direction.  He had such a great time stomping on the sand, trailing his fingers through it, pointing at random objects, and picking up rocks.  He ran back and forth, up and down, and all around until he felt he had covered the entire thing.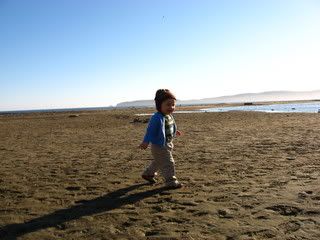 Then he plopped right down to play.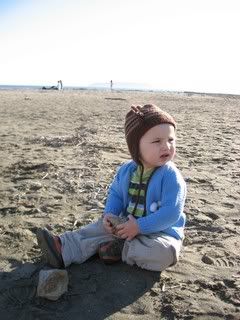 Sometime later he overcame his fear of the water and started running toward it.  The tide was starting to come in, so we quickly rushed him away from the waves.  We all laughed as we ran away.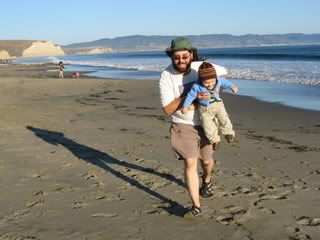 It was a fabulous day and we had so much fun!