As I was uploading the rest of the November pictures (holy crap, it's December!) to Jack's Shutterfly album, I came across a series of photos Joe took a couple of weeks ago at a playground.  These shots seem to encompass Jack's personality and his energy so well.  You have to look at the whole series in a row to get a feeling for the fun that was had, but I thought I would post a couple of my favorites anyway.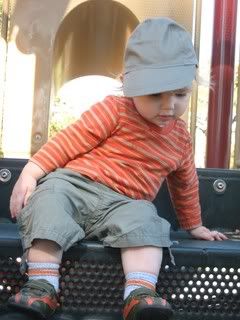 This one is a bit blurry but I love the look on his face!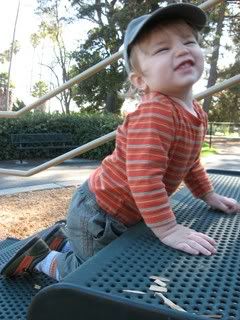 Looking at his eyes is the only way I can tell this is the baby I gave birth to last year…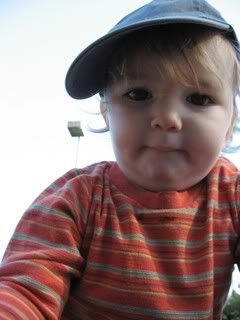 He is always chatting about something.