We've been out of town for a few days of well-deserved relaxation.  We are all more or less recovered from our illnesses, so we headed to Butte County Saturday to see some friends who were visiting from Humboldt.  We stayed in Paradise and, contrary to what one might expect, there are no palm trees there but it all makes more sense when you know that the town derived its name from a love of gambling ("pair-o-dice").
We visited with Melissa and Christian and their adorable two month old Harmony (who in my opinion is a mini carbon copy of her mama).  Christian interviewed for two jobs this weekend so hopefully the trio will be moving three hours closer to us this summer.  We have our fingers crossed!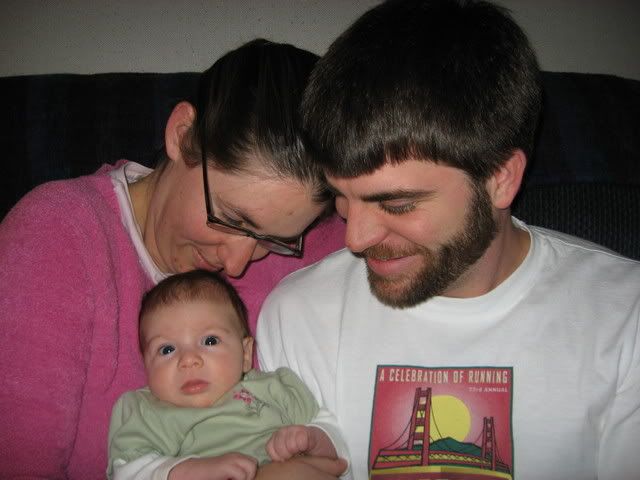 And here's another picture of Harmony 'cause everyone loves babies, right?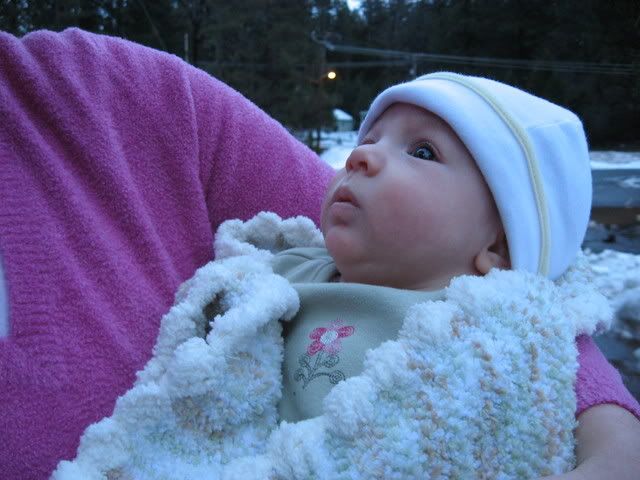 Yesterday we took our time getting home, first driving up into the mountains to catch some barely-there snow and see the gushing waterfalls.  It was all very majestic and made me want to move so that I could look out every morning and see the landscape decorated with Buttes.  Then I remembered I'm not a nature girl and the urge passed.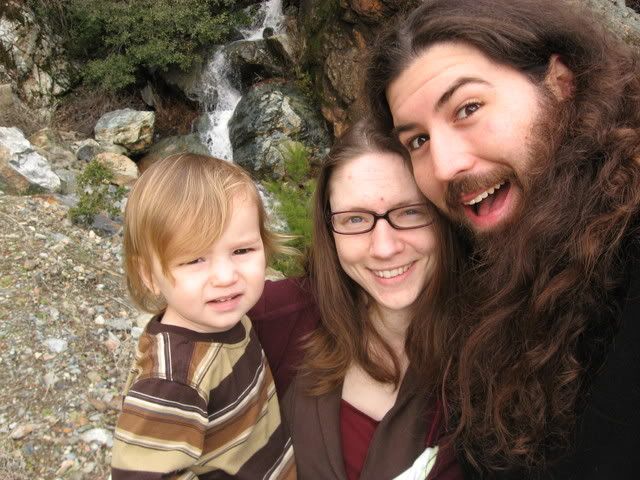 We had lunch in Chico and then let Jack run around in Bidwell Park since he was so patient with all of the driving we were doing.  He had a grand time poking in the dirt with a stick, examining leaves and acorns ("aaayCORN!" he shouted), and running down the trail.  We met up with a woman riding a kid-friendly horse and she stopped so that Jack could pet him.  He was quite humbled by the experience, a much different reaction than we were expecting considering how he mauls our poor cat at home.  He did reach out and pet the horse's face but quickly withdrew.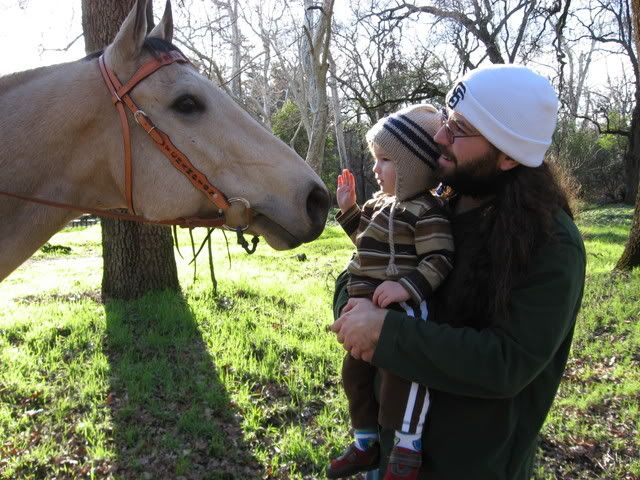 Jack watched silently as the horse trotted away.  Shortly thereafter we saw the horse passing by on a parallel trail, and Jack quietly called "Bye-bye!" and waved.  Later when reading one of his animal books he saw a horse and said bye-bye again; apparently he has learned a new respect for large animals and prefers them to be far enough to wave bye-bye.