My mom and her partner came for a visit this weekend.  This is the first time that Jack really seemed to bond with them.  He insisted that Grandpa read to him.  Halfway through Bob the Builder ("Scoop Saves the Day") we noticed Grandpa Jim had changed the story line, "And all of the ducks ended up in a stew and quack quack quacked because it was so hot."  Sheesh!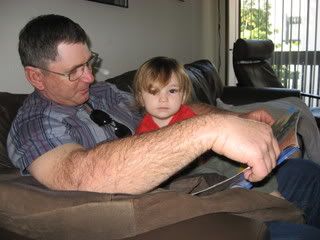 We drove to Alvarado Park in Richmond, a place my mom remembered visiting as a kid.  It was warm and sunny and I don't think I have ever enjoyed being outside quite so much.  It was nice to walk in the sunshine with my little boy.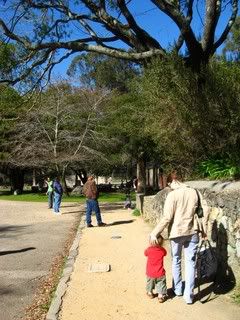 Jack and Grandma Darla played on the slide and showed public displays of affection.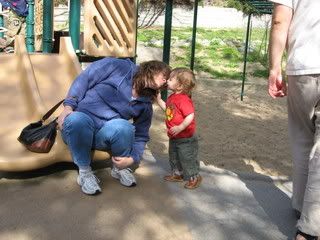 On one of their many hikes Joe taught Jack that bay leaves smell good.  Of course now he inspects all the leaves he sees outdoors.  Joe doesn't mind.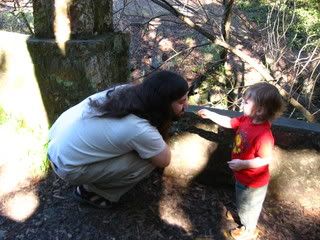 Jack loved the rocks in the park.  He kicked them and scratched them and then we played peek-a-boo with this one.
Why can't we have weather like this every day?